In March 2023, Verto participated in the annual 3-day Canada Health Infoway (CHI) Projectathon. It is with great pride that we say Verto's technology was a strong performer, fully supporting the pan-Canadian FHIR Exchange (CA:FeX) and Internet User Authorization (IUA) standards.
In this article, we will take a deeper dive into how we successfully adapted our technology in a short period of time in order to demonstrate interoperability during the Projectathon.
Orchestration: Verto as an intermediary
At its core, Verto's technology encourages and enables connectivity between systems.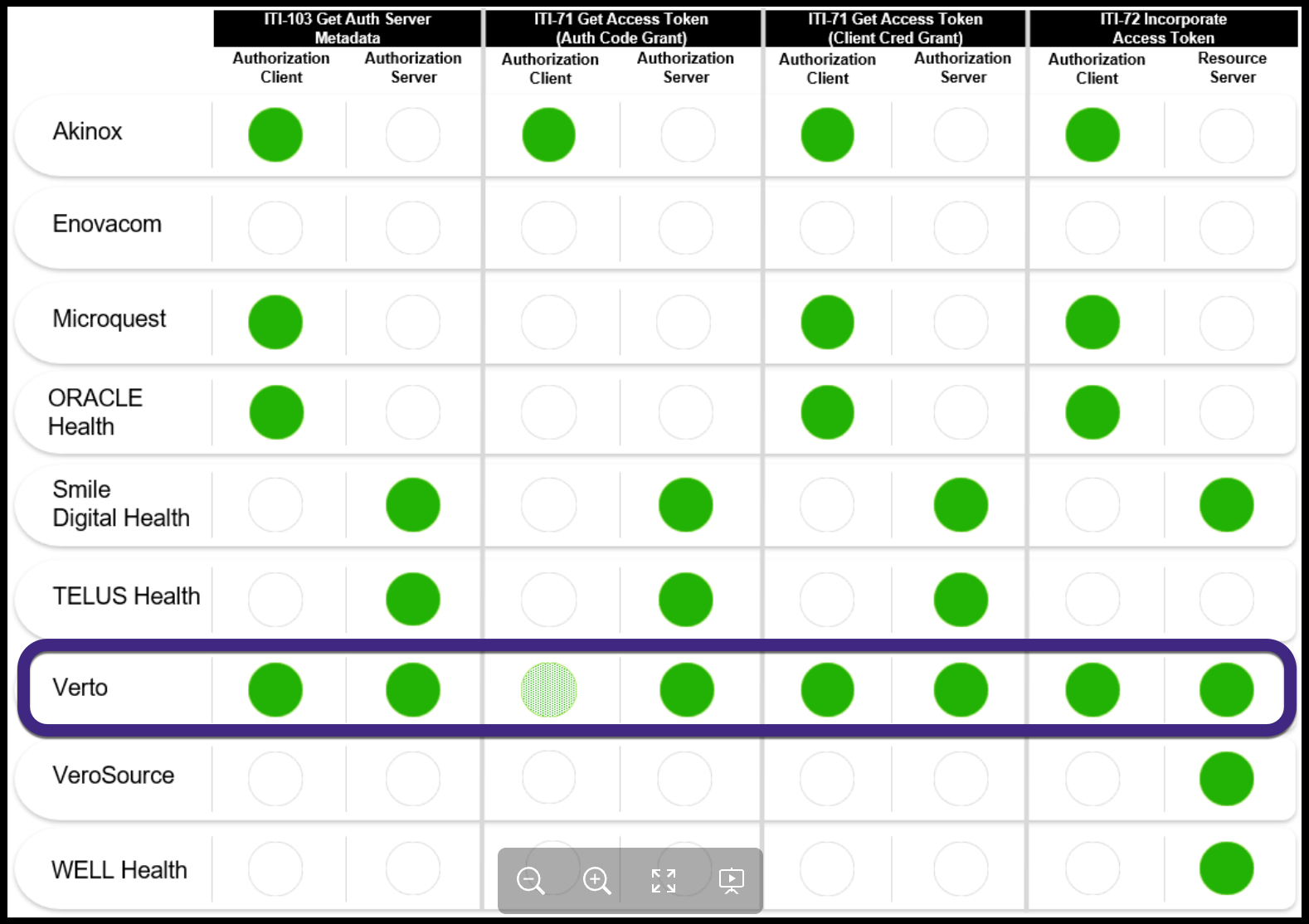 On average, Verto connects to over 5 points of integration per deployment, including ADT feeds, EMRs, as well as custom APIs and repositories. These connections then allow the clinicians to access all information through a singular view with the ability to filter out the data sources they do not need. One of the most frequent authorization frameworks we've come across is OAuth2. We have built numerous SMART on FHIR applications on some of the most prominent EMRs (such as Cerner and OSCAR Pro) and were able to use our SMART on FHIR framework to demonstrate our capability as an authorization client in this Projectathon.
Authorization is only the first step in our stack; with OAuth scopes, we can determine the user's access level and apply role-based access controls automatically in our platform, giving clinical users peace of mind on what data they can or cannot access.
Integrations while you wait!
With a developer-first mindset, we designed easy-to-use APIs for third-party development teams to consume. External developers can connect with our APIs through the standard OAuth2 protocols. We support machine-to-machine integrations through the Client Credentials grant type, and we can build more complex clinician applications using the Authorization Code grant type. Because of this, third-party developers can use standard OAuth libraries to connect with us with ease.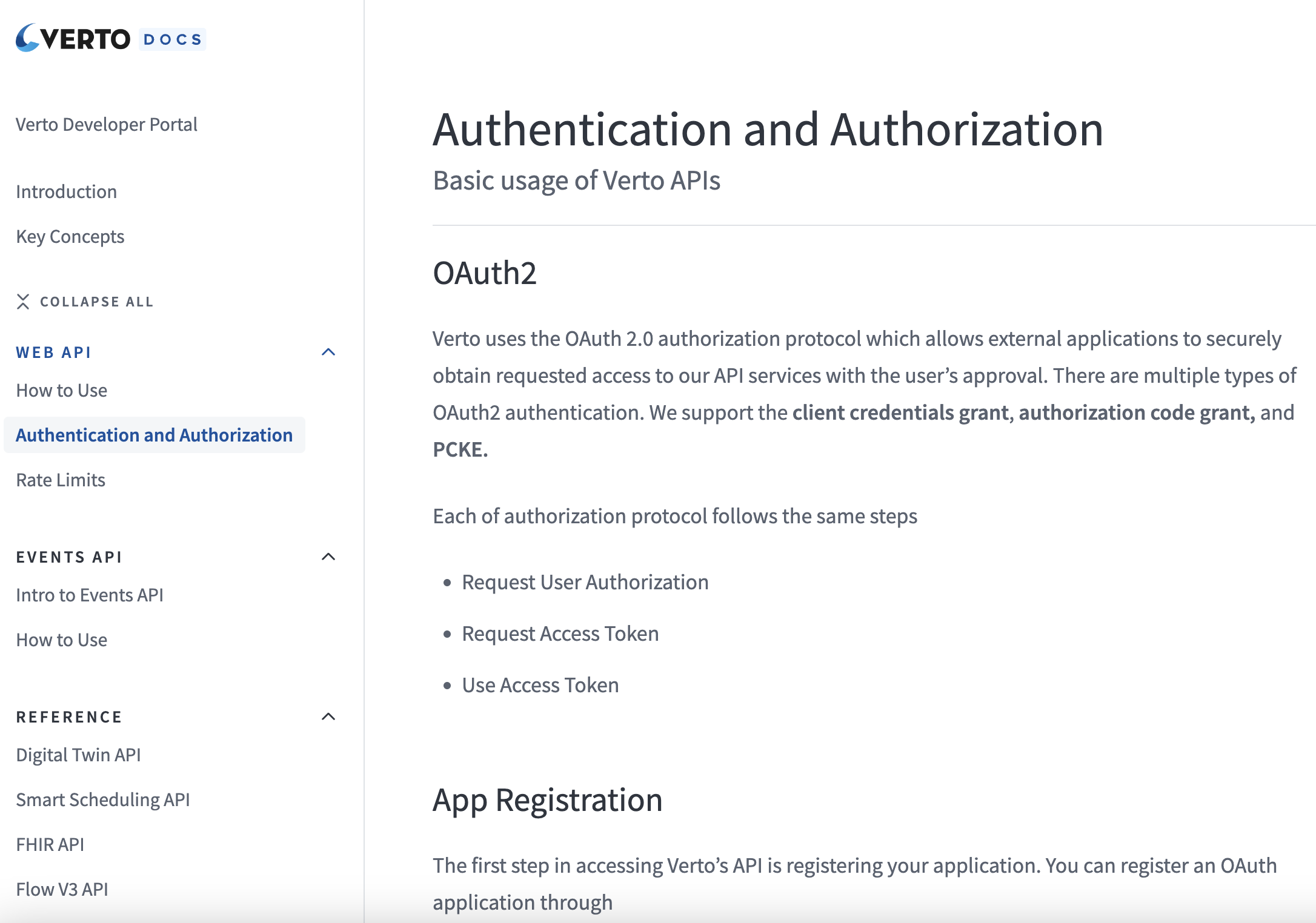 FHIR starter!
When it comes to data, we believe it should be open-access and interoperable by design and therefore should not cost anything for clients to access information they own.
As the need for interoperability becomes more pressing, countries across the globe are collaborating on standard approaches that (i) reduce the barrier to information access and (ii) create a standard approach to interoperability that is feasible and scalable for vendors across jurisdictions. Global organizations like Integrating the Healthcare Enterprise International (IHE) and Health Level Seven International (HL7) are leading the charge with integration profiles and data model specifications, such as Mobile Access to Health Documents (MHD) and the International Patient Summary (IPS). Numerous countries across the globe are now adopting these standards to help create and facilitate alignment among health technology vendors.

With that said, while global standards bring us closer to international interoperability, it's also essential to consider unique domestic variations. In Canada, Infoway took the lead on the pan-Canadian stage by using the MHD specification, among others, to develop the Canadian FHIR Exchange ("CA:FeX"). This exchange pattern is designed specifically for the Canadian digital health ecosystem while building on the IPS to create a more suitable Patient Summary ("PS-CA").

At scale, these specifications create a reliable, vendor-agnostic method of exchanging health information without technological customizations at the provincial level. That's a big win if you've ever done integrations in healthcare before!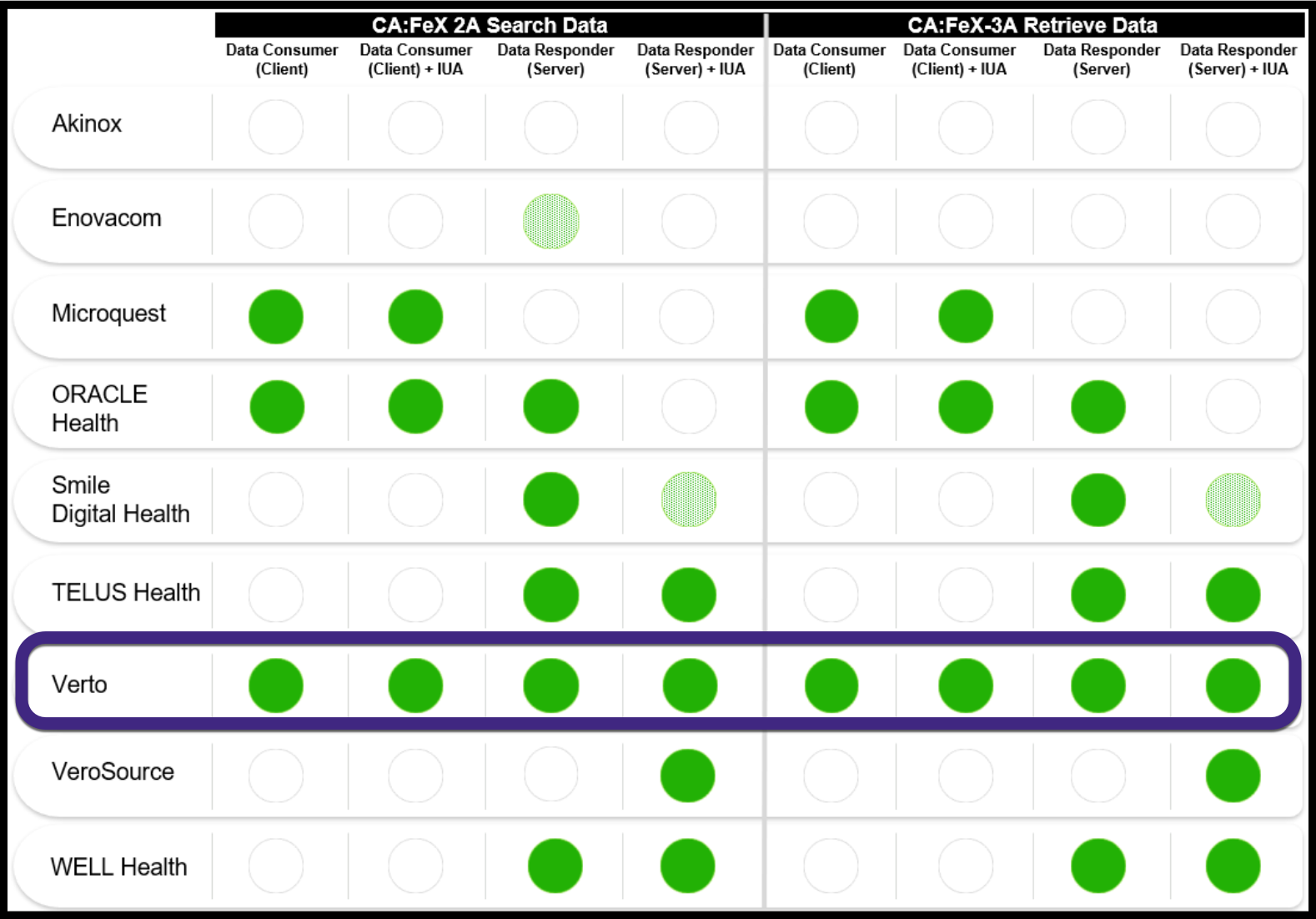 Closing thoughts
The Verto team collaborated closely with numerous vendors and organizers, and we had a fantastic experience tackling these challenges at the Canada Health Infoway Projectathon 2023. Verto passed many test cases as we squashed bugs, built connections, and even created some inside jokes together throughout the event.  (🤝)
We want to thank the various vendors we worked with on our way to completing the test cases. After all, we learned a great deal from them and we couldn't have overcome these challenges alone! We would also like to thank the organizers for coordinating this Projectathon. The detailed answers to our question, help with the proxy server, and countless hours spent organizing the Projectathon did not go unnoticed.
Lastly, this Projectathon further cemented to Verto the value of collaboration, showcasing that we, in the industry, can only achieve significant progress in healthcare when we come together to tackle the pressing issues of the day.
The full report from Canada Health Infoway on the event is available here.